In North India the Dussehra celebrations are a spectacle not to be missed.
We witnessed brilliantly decorated tableaux and processions depicting various episodes from Ram's life. The whole
maidan
was reverberating with high decibel music. The sequences of the war between Ram and Ravana were played by many amateur troupes through recitations and with enthusiasm. All these celebrations would finally culminate in burning the effigy of
Ravana
.
As the actors dressed as Ram, his consort Sita, and brother Lakshman arrived, the crowd around cheered. There was
Hanuman
, the Monkey God too. They would later shoot arrows of fire at these effigies, which are stuffed with firecrackers.
The only disappointment was we could not stay back till midnight to witness the final act of setting the mammoth effigy of Ravana to fire.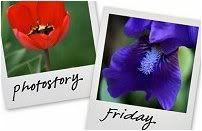 Hosted by Cecily and MamaGeek